Meet the Maker: Merry People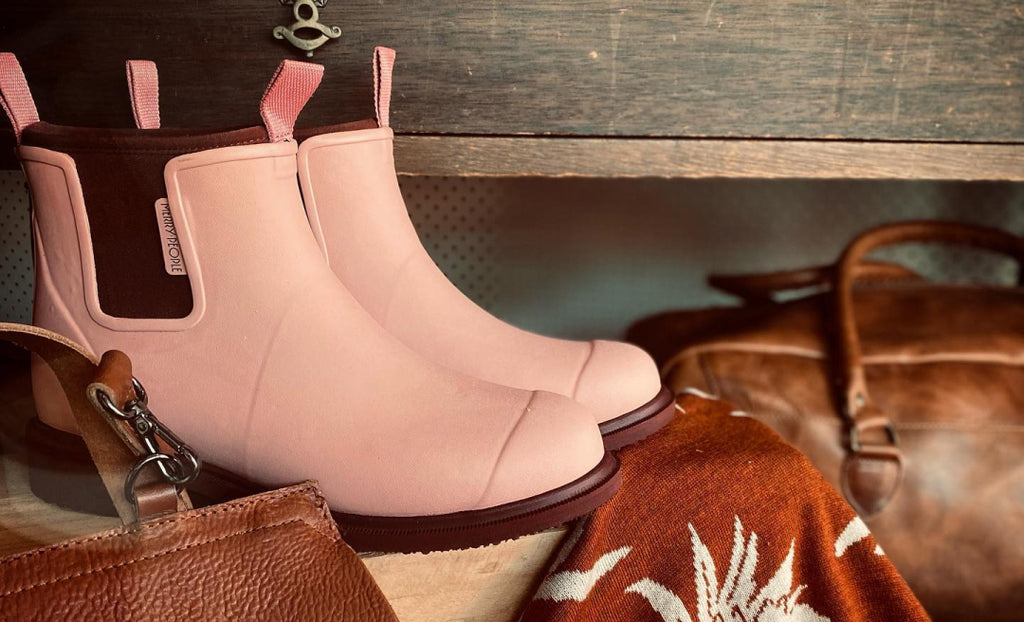 Why do we love Merry People? 
Merry People's iconic gumboots bridge the gap between country and city life, blending modern design and functionality.
Made from 100% natural rubber with a neoprene lining, the boots are designed to keep feet dry and cosy with classic styles that will carry you from season to season. 
What's more, the range is available in super-cute colourways to match your individual style. We love the pomegranate, alpine green, dusty pink and classic black. 
Rain, hail or shine, Merry People's boots and rainwear invite you to embrace your next outdoor adventure.
Who's the clever maker behind the brand? What inspired their designs? 
Owner Dani Halloway started Merry People after losing countless pairs of work shoes to Melbourne's notoriously fickle weather. 
Having sloshed her way through the city on many occasions, she needed a comfortable and durable alternative that wouldn't look out of place at her office job. 
Dani has grown up on a farm in country Victoria and was all too familiar and fond of the humble gumboot. She decided it was time for a glow-up, and began sketching her own stylish designs.
Whilst Dani began Merry People as a grass-roots operation selling at local farmers' markets, the range has become a best-seller favoured by explorers far and wide. 
Who are Merry People boots made for?
For big and little adventurers! Merry People boots are for thrill-seekers who are sick of squelching through wet weather in their soggy sneakers. They're easy to dress up or down, making them perfect for fancy and down-to-earth folk. 
How are the products used in the wild? 
Merry People's everyday rain boots are suitable for all matter of occasions. The waterproof styles have been tested for toastiness in sub-zero temperatures, making them perfect for gardening, festivals, beach walks, camping trips, and alpine adventures. 
We don't like to play favourites, but here are our top picks from the range:
 The Bobbi Everyday Gumboot in Oxford Blue, Pomegranate and Pear Green.