Meet the Maker: Magnolia Pearl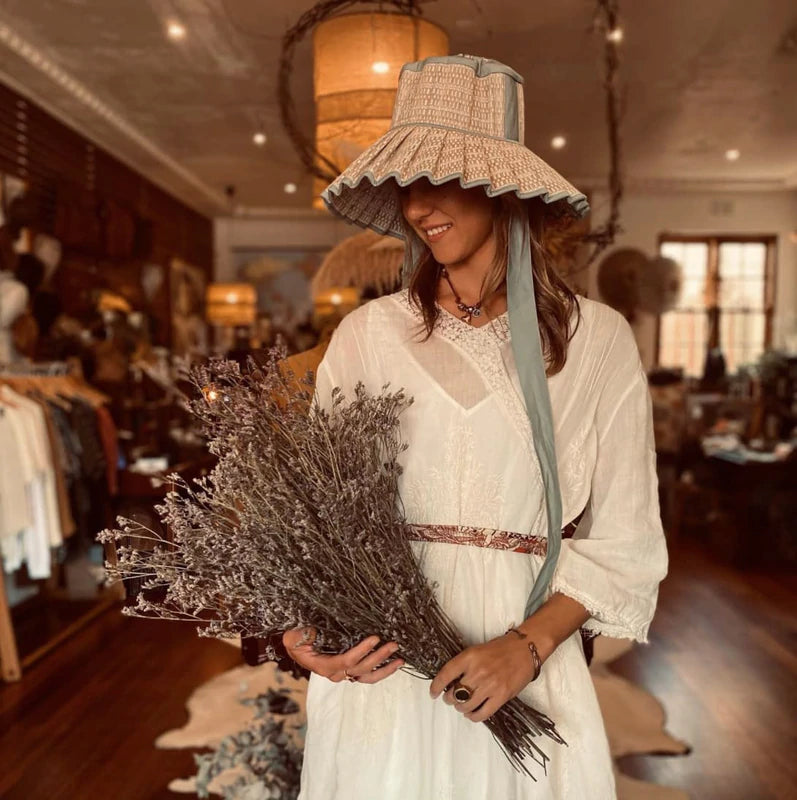 Why do we love Magnolia Pearl? 
Magnolia Pearl is more than just a clothing label; it's a love letter to artists and an ode to storytelling. We love the charming styles and their ability to uplift and enchant the wearer. 
Who's the clever maker behind the brand? What inspired their designs? 
Magnolia Pearl's head designer and creator, Robin Brown, speaks in thread, her mother tongue. Robin started the label in 2002, stitching together a life of discarded scraps and torn fragments to create her first stunning collection. Robin is inspired by fairytales and legends, allowing her to cultivate a sense of curiosity and play through her creations. 
Who are Magnolia Pearl pieces made for?
Magnolia Pearl's iconic designs are made for artists and dreamers, using vintage fabrics, antique lace and inspired prints. They're for the environmentally conscious, who appreciate the style and rhythms of yesteryear. The brand's inclusive sizing makes it suitable for all ages, shapes and sizes. 
How are the products used in the wild? 
Each piece from the collection is designed to delight and inspire. The free-flowing forms combine comfort with exquisite style, encouraging creativity at work, home or play. Whether you're shopping at a local market, strolling through a gallery or working on your next masterpiece, Magnolia Pearl pieces make you feel like the main character in your own story. 
We don't like to play favourites, but here are our top picks from the range:
We're currently swooning over the Quillwork Luisa Jacket, The Cyrene Coat and the Love Applique Cosmo Overalls.